Teen Beach Movie

- The movie introduces confident, resilient surfer Mack and her carefree boyfriend, Brady, a fan of the retro surf musical movie, "Wet Side Story." On the morning of Mack's planned departure for boarding school, she and Brady catch one last epic wave which mysteriously carries them right into "Wet Side Story," year 1962. Amidst the spontaneous song and dance, there's trouble in paradise -- it's bikers versus surfers for control of the local hangout. But while trying to find their way back to the real world, Mack and Brady unwittingly interfere with the movie's star-crossed plot, one that would pair a surfer, Tanner, and a biker, Lela, but instead pairs them with Mack and Brady. Typical of the teen beach movie genre, a kooky subplot has mad scientists Les Camembert and Dr. Fusion scheming to alter weather patterns and take over the local hangout -- and then the world.

Teen Beach 2

- The music-and dance-driven story picks up at the close of summer. With surf season over and high school back in session, laid-back Brady and studious Mack's relationship is headed for a wipeout when they receive a surprise real-world visit from their 1960s silver screen friends, Lela and Tanner, who have remarkably departed "Wet Side Story," quickly followed by their 1960s bikers and surfer friends led by Butchy, Cheechee and Seacat. Knowing first-hand that the "real" world and the movie world don't mix, Mack and Brady do their best to convince Lela and Tanner to return to what they know, but Lela is reluctant to give up the sense of individualism and empowerment she's afforded in Mack and Brady's present-day world. In a race against time, Mack, Brady, and all of their "Wet Side Story" friends must quickly devise a plan and use the magic of Lela's necklace to get everyone back to their movie world before it's too late.
| | |
| --- | --- |
| Giggles - Giggles is a fun and full of energy surfer girl! She is part of the surfer clique at Big Momma's. She loves to shake her body and have fun watching her fringe bikini move. Giggles is portrayed by Mollee Gray, a dancer known in the High School Musical movies. | Butchy - Butchy is a tough and typical biker who is a member and the leader of the Rodents biker gang. Butchy is very protective of his sister Lela. Butchy is portrayed by John DeLuca. |
| Gotta Be Me - "Gotta Be Me" is a song sung in Teen Beach 2 by the entire cast, soloist including Ross Lynch as Brady and Maia Mitchell as Mack. This song is sung in the movie at Mack's Save The Beach Dance when Tanner tells Brady to be himself. | |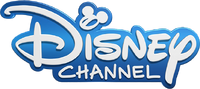 Disney Channel Music Store has all kinds of Teen Beach 2 merchandise you can buy to get ready for the movie. Pre-order the Teen Beach 2 soundtrack, buy the Teen Beach 2 Fan Bundle, and more! Go to
DisneyChannelMusicStore
now and check out what you can get!